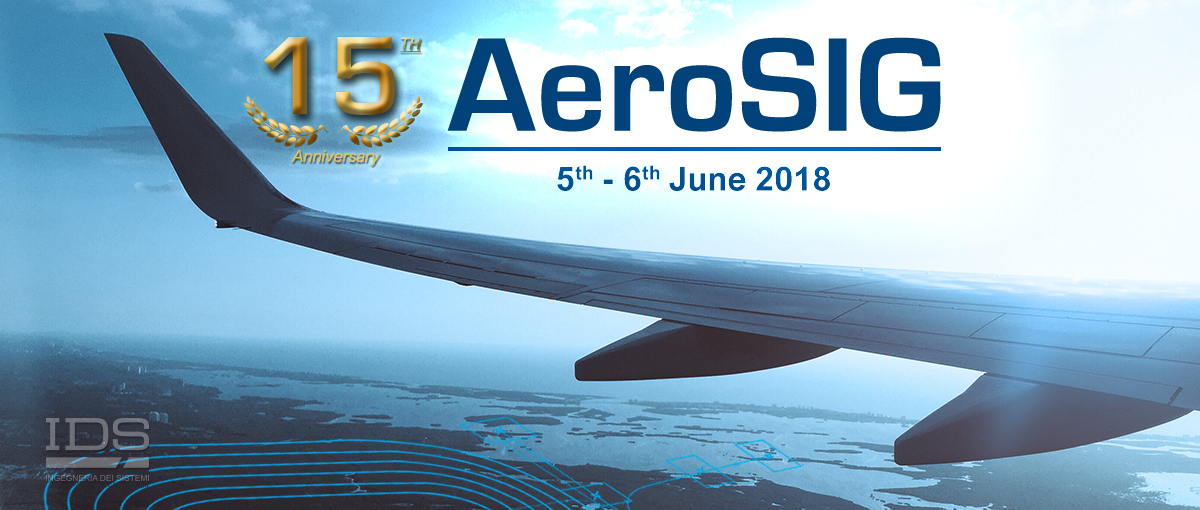 AeroSIG 2018
Aeronautical Special Interest Group
During the event you will be able to get all the latest information on current and future evolution of IDS solutions and discuss with IDS experts on different areas in the Air Navigation sector.
Please be aware that attendance at AeroSIG 2018 is limited and requires registration via the registration form.
You will find your AeroSIG 2018 entrance badge the first of the event.
The meeting will take place in Rome on the 5th and 6th of June at
NH Hotel Collection Giustiniano
Via Virgilio, 1, 00193 Rome – tel. +39 06 6828 1601
Enjoy AeroSIG!
To register for the event, please fill the form below: