Airports and route networks are key factors in the process of airspace rationalization. Conventional and RNAV/PBN flight procedure design are becoming more and more complex due to factors such as increasing legislation and design rules, environmental regulations on operational constraints, distance between nearby airports, and national security restrictions.
FPDAM is a suite of versatile, expandable modules that allow operators to calculate and design flight procedures in a three-dimensional and interactive environment. The software also lets users generate and monitor instrument flight procedures compliant with international standards, taking into account factors such as airport, terrain, obstacles, aircraft type, rules, global navigation satellite system (GNSS) and satellite constellation.
FPDAM:
Generates Standard Instrument Departure (SID), Standard Terminal Arrival Routes (STAR) and Approach charts in a fully interactive and controlled environment
Allows the user to analyze obstruction clearance, create 3D airspace elements and temporally manage airspaces and airways
Allows users to import and utilize digital terrain data relevant to procedure design in any known projection and datum
Automates complex procedure design functions within its design environment
Accounts for all factors that affect flight performance, such as the aerodrome and NAVAIDS environment, terrain model, artificial obstacles, aircraft type and design rules
Ensures tight control of the system configuration, design elements and design criteria related to flight safety issues through connection to a controlled aeronautical database
FPDAM is compliant with the following standards:
Civil Aviation Flight Procedures:

ICAO Doc. 8168 (PANS OPS), ICAO Doc. 9905: Construction of Visual and Instrument Flight Procedures including RNP APCH AR procedures.
ICAO Annex 14: Aerodromes management and obstacle charts construction.
US FAA TERPS including order 8260.52 and 8260.54A.
Canadian TP308.

Helicopter procedures (Cat H) are also now included in the standard FPDAM release.
FPDAM Features:
Aerodromes, runways, navaids, waypoints, routes and obstructions can be stored and managed in a central database with dedicated data translators providing data interchange capabilities (ARINC, AIXM and custom formats) or can be stored in AIXM (4.5 and 5.1)formatted files.
Terrain and chart database (3D vector, 3D terrain elevation data and images) management using open formats (DEM, DTED, SRTM, Bt, etc)
Flight segment and point builder; straight track, turns (DF, TF, CF and RF), wind spirals, fix and waypoints
Tolerance area builder (VOR, NDB, LOC, ILS, DME, PAR, SRA, RNAV/PBN, RNP APCH AR, GBAS, SBAS, APV I & II)
Conventional and RNAV/PBN departure area builder, straight and turning (at altitude, navaids, or fixes)
Obstruction assessment, clearance, OCA/H, DA/DH or MDA/H and PDG/CG calculator
Procedure report builder including submission forms and SSA charts
Holding, base turn, procedure turn, DF turn, circling area and protection area builder
ILS obstacle assessment surfaces (OAS), CRM and BASIC ILS surface builder
FPDAM is a fully modular system allowing for the selection of tailor-made configurations and functionalities to best suit customer needs.
FPDAM is fully able to interactively modify the position of waypoints and fixes belonging to a procedure by dragging and dropping their position in the graphical view. Already designed protection areas are, in this case, automatically updated taking into account the new geometry information.
FPDAM is also fully compliant with the latest ICAO requirements regarding SW validation as stated in ICAO Doc. 9906 Vol III and EU 552/2004.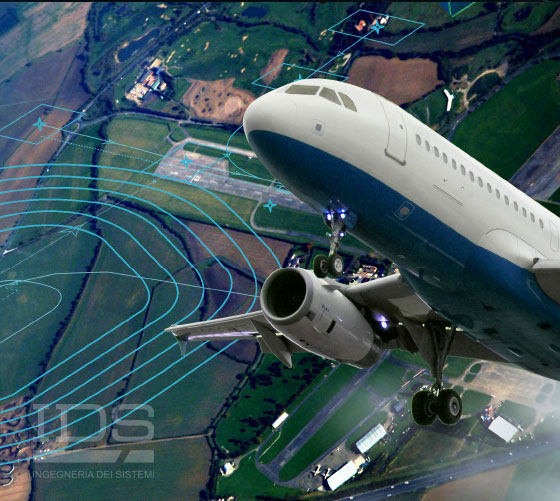 FPDAM 3D View