With the advent of Performance-Based Navigation (PBN), Air Navigation Service Providers (ANSPs) and Civil Aviation Authorities (CAAs) require improved infrastructure for validation, maintenance and publication of static aeronautical data such as airspaces and airways in a workflow that ensures data integrity. Airspace Designer (AD) integrates all these requirements and criteria in a flexible workflow that provides automatic data construction in a production environment.
Airspace Designer uses a project workspace concept allowing the user to separately manage different projects by archiving and historically addressing different working environments. The user can define the structured data set for each project (work space name, effective date, bounding box, etc.). Airspace Designer can also reference a non structured data set related to the project (FPDAM DGN, DTM, RASTER, projects notes).
Airspace Designer allows:
Airspace and Route design and planning through protection areas and buffered calculations (configurable by the user) in accordance with ICAO requirements.
3D visualization using internal 3D viewer and Google Earth visualization.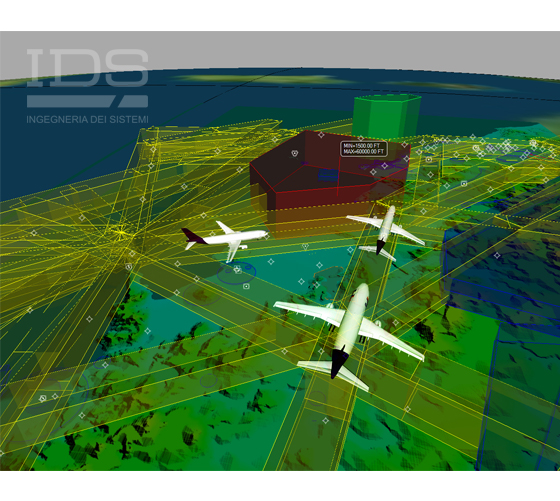 Vertical and lateral analysis between airspaces, airways and procedures is possible by using additional (configurable) buffers and filters on types and identifiers of the input data.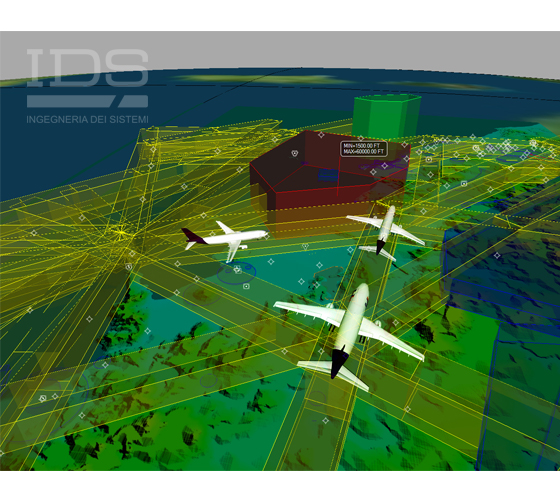 Continuous Descent Oprations (CDO) implementation analysis is available, through Continuous Descent Altitude (CDA) or Continuous Descent Fix Altitude (CDFA).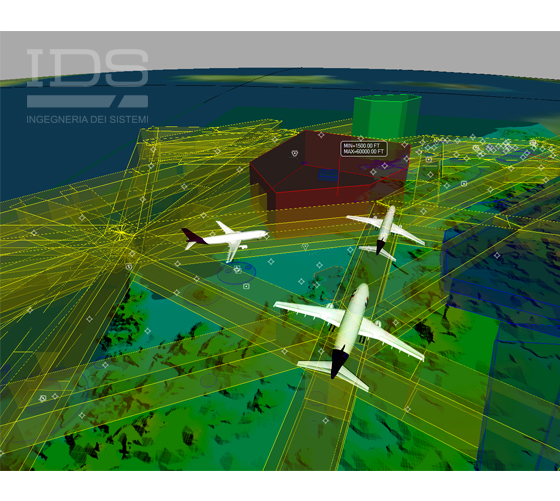 Airspace Designer also transfers project data to a different status where all the aeronautical projects (Flight Procedure Design and Airspace/Route design) will be checked:
Each single status change is notified by an automatic e-mail.
AD can easily perform the impact analysis for each aeronautical features change.
AD is fully able to automatically generate warnings.
Features:
Conventional/RNAV route design.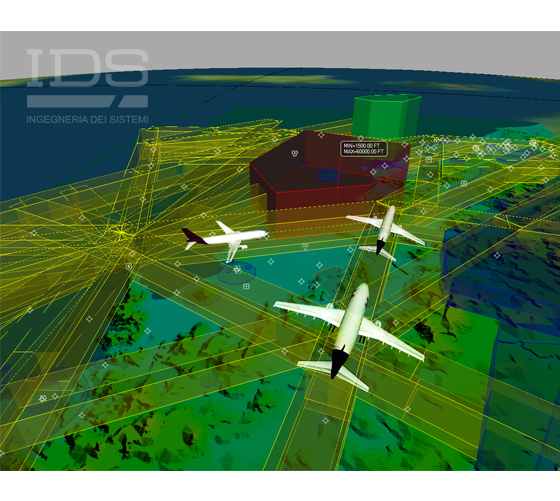 Create/Modify/Delete Airspaces and routes/airways using geodesic calculations.
Apply magnetic variation/declination to waypoints and routes/airways during the design.
Create/Modify/Delete segments (geodesic and rhumbline) and geodesic fixes (Cross, Track, Radial, Perpendicular Fix from point given b&d) using the geodesic calculator.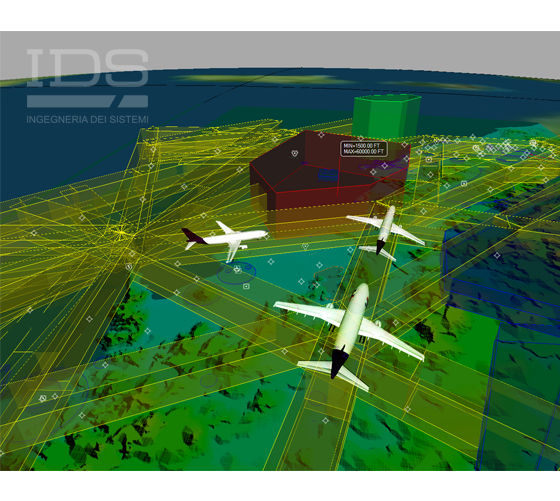 Check airway drawing protection areas (PANS-OPS, Annex 11) and obstacle assessment performance against man-made obstructions; terrain/orography; spatial query calculation; interaction between airway and prohibited (P), restricted (R) and dangerous (D) airspaces.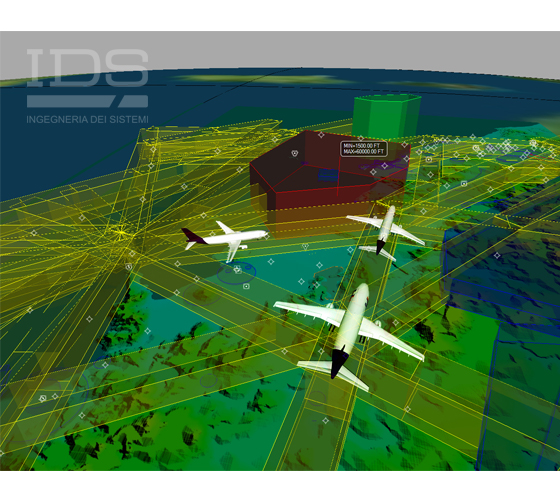 AD is fully able to design and assess sectors & corridors.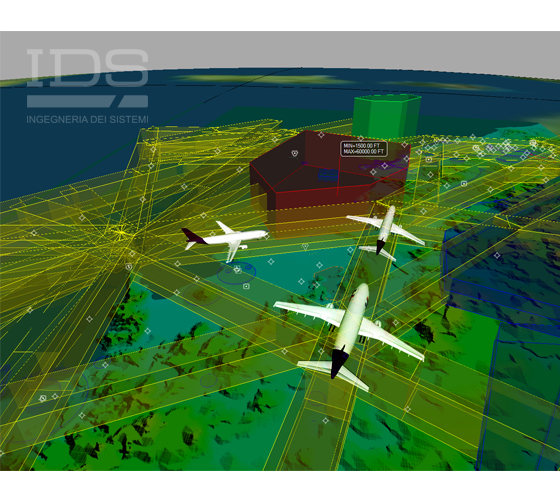 Enhanced tools to refine and validate airspace design proposals.
Active analysis of airspace structures including route network.
Comprehensive airspace layout/config evolution time-line.
Airspace modeling capability based on spatial impact analysis.
Refined data modeling based on AIXM (both 4.5 and 5.1).
Civil/military co-operation utilities.
NOTAM proposal & FUA (Flexible Use of Airspace) tools.
Inter-departmental and multi-country shared projects.
Meteo fore & broad-casting.
Aeronautical WMS/WFS/WCS connections.
Spatial analysis (attribute query, spatial query).
Automatic AIXM coding for airspaces, routes, waypoints and navaids.
Based on Geomedia Object and Oracle Workspace technology.
Airspace Coordination Units oriented.
Airspace Designer is also fully compliant with the latest ICAO requirements in terms of SW validation as stated in the ICAO Doc. 9906 Vol III and EU 552/2004.