A modular system to improve ILS performance in the vicinity of large structures
The Defender NAVAID Protection system has been developed to provide increased safety and protection for air traffic. It provides dedicated protection for ILS (Instrument Landing System), VOR (VHF omnidirectional range), TACAN (tactical air navigation) and radar equipment from the interference caused by reflections. These reflections are a result of the presence of large structures such as hangars and the facades of commercial or residential buildings in and around an airport. They can reduce or disrupt the ability to guide aircraft landing in poor visibility conditions.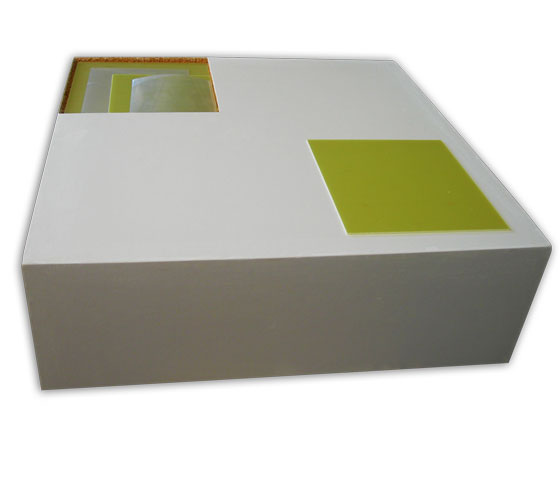 The Defender NAVAID Protection system is a lightweight modular building panel system that can be applied as external cladding and can have a variety of textures to help them blend into their surroundings or to create a more natural and pleasing appearance. The system takes advantage of the characteristics of the foam compound contained within the panels which absorbs the electromagnetic waves that hit the structure, considerably reducing reflections. The panels therefore provide a high level of airport protection against unwanted NAVAID reflections.
An added advantage of the Defender NAVAID Protection panels is that they also provide fire resistance and thermal and sound insulation.
Pelta Protections Systems is a joint venture between Ingegneria Dei Sistemi S.p.A. (IDS), which has over 30 years' experience of producing electromagnetic engineering solutions and services for both civil and defense applications, and Acell Industries Ltd. which has produced fire resistant foams and composite panels for building applications for over 25 years.

Modern airports are increasingly becoming more than just a place to get on and off a plane. They now include large areas dedicated to shopping centers, entertainment, restaurants and bars in addition to the traditional hangers, service areas and maintenance areas. As cities invariably grow and encroach on airports, NAVAID equipment becomes more at risk of interference due to reflections from surfaces. For this reason, new buildings near to the runways have to undergo a numerical compatibility analysis during the design phase in regards to both the aeronautical obstacle surface regulations for take-off and landing procedures and the possible effect on air navigation equipment. Defender NAVAID Protection panels can reduce the impact of the latter and allow otherwise unfeasible structures to be built.
Defender NAVAID Protection - Main Benefits
Defender NAVAID Protection  – TECHNICAL SHEET
Considerably reduces the reflections caused by large buildings on ILS, VOR, TACAN and Radar signals
Can be tailored to fit in with its surroundings
Can easily be optimized to specific geometries