FlyGeo 24Mpx high endurance fixed wing UAV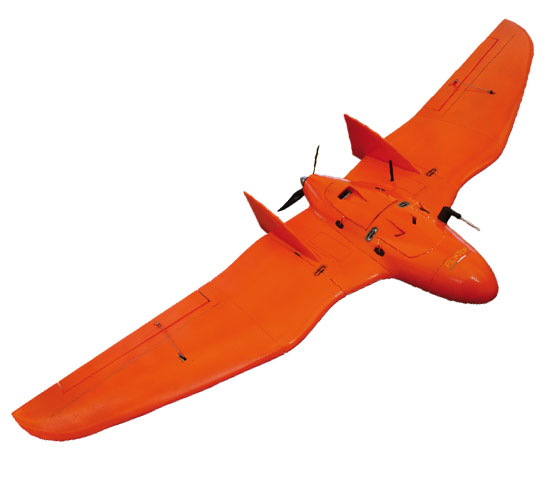 FlyGeo24Mpx is high endurance fixed wing UAV designed specifically to perform photogrammetric surveys of medium sized areas of land. Making use of its excellent stability and its 24Mpx camera it is able to acquire high resolution geo-referenced images from which detailed 3D models, Digital Surface Maps (DSMs) or Digital Terrain Maps (DTMs) can be created.
FlyGeo24Mpx can be operated by a single person and can be ready for flight in less than two minutes. Take-off is by catapult and it is equipped with an emergency parachute flight termination system. The flight mission itself can be fully automatic although the operator can modify the flight plan while in the air if necessary.
Equipped with a return to base function, a parachute and a flight termination feature in, FlyBit is extremely safe, especially as it is able to continue flying with up to two engines out of use (not on the same arm). It can be flown in automatic, GPS or manual mode with the pilot able to intervene at any time if necessary.
FlyTop provides micro and mini unmanned aerial vehicles (UAVs) with both fixed and rotary wings. The various models are specifically designed for hi-end photogrammetric and for mapping and surveillance applications. These UAVs supplement the IDS range of unmanned systems and enable the IDS group to offer a
fuller range of options to the market. In collaboration with ENAC authorized partners, FlyTop also offers theoretical and practical training courses to UAV pilots.