FlySmart is a lightweight multi-rotor UAV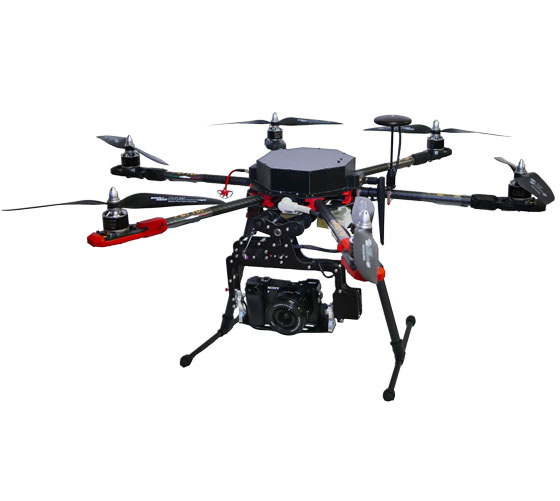 FlySmart is a lightweight multi-rotor UAV that is simple to use in either manual or automatic mode and which enables operational costs to be kept to a minimum. It is fully foldable and has a high quality carbon frame that can support either a 24Mpx camera or a compact sensor.
FlySmart only needs a single operator and can automatically perform pre-set missions which strictly follow a flight plan until landing, although the pilot can intervene at any time. In total there are three flight modes, manual, automatic and GPS, with the manual mode being aided by automatic stabilization controls that ensure both the quality and the safety of the flight.
Equipped with a return to base function, a parachute and a flight termination feature in, FlyBit is extremely safe, especially as it is able to continue flying with up to two engines out of use (not on the same arm). It can be flown in automatic, GPS or manual mode with the pilot able to intervene at any time if necessary.
FlyTop provides micro and mini unmanned aerial vehicles (UAVs) with both fixed and rotary wings. The various models are specifically designed for hi-end photogrammetric and for mapping and surveillance applications. These UAVs supplement the IDS range of unmanned systems and enable the IDS group to offer a
fuller range of options to the market. In collaboration with ENAC authorized partners, FlyTop also offers theoretical and practical training courses to UAV pilots.