The professional solution for flight procedure design
FPDAM (Flight Procedure Design and Management) is IDS's market leading solution for the aeronautical information management (AIM) task of flight procedure design. Its versatile, expandable modules provide an interactive three-dimensional environment which enables flight procedure designers to create, visualize, check and maintain instrument flight procedures compliant with international standards. FPDAM allows users to take account of factors such as airport, terrain and obstacle data, aircraft category, procedure type and rules as well as navigational aid and Global Navigation Satellite System (GNSS) availability. It includes construction rules based on and compliant with PANS-OPS (ICAO doc 8168, 9905 & Annex 14), FAA TERPS and Canadian TP 308.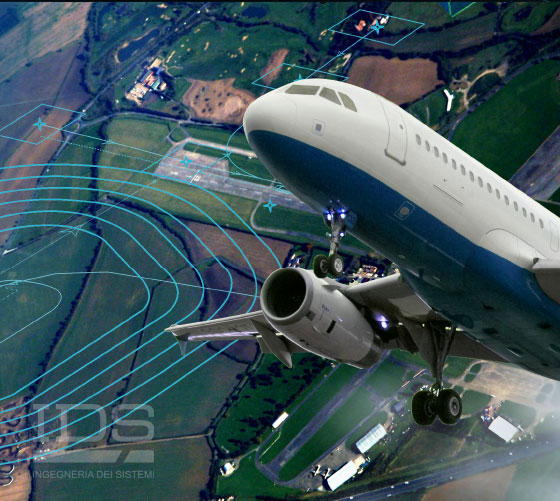 FPDAM fully supports all types of procedures including SID/departures, STAR/Feeders/arrivals and approaches for conventional, RNAV/PBN, RNP AR, APV/LPV, GLS and Baro-VNAV guidance systems. It allows users to perform terrain and obstacle assessments by importing and utilizing digital terrain data relevant to procedure design in any known projection, datum and resolution/accuracy. Complex flight procedure design functions are automated within the design environment while tight control of the system configuration, design elements and design criteria related to flight safety issues are ensured through connection to a controlled aeronautical database.

Flight Procedure Design Management
Civil and military ANSPs and CAAs as well as ATM service providers have a need for efficient and quality controlled flight procedure design to meet the needs of the fast changing level of technology in the air navigation industry. This includes the development of a performance based navigation concept to meet the future communications, navigation, surveillance/air traffic management (CNS/ATM) environment, and the new concept of dynamic airspace reconfiguration that requires a reassessment of new and old flight procedures.
ATS data is stored and managed in the IDS central aeronautical database or via AIXM (4.5 and 5.1 files), with dedicated data translators providing data interchange capabilities (ARINC, AIXM);
Terrain and chart database management (3D vector, 3D terrain elevation data and images);
Protection area builder (VOR/TACAN, NDB, LOC, ILS, DME, PAR, SRE, RNAV/PBN, RNP APCH AR, GBAS, SBAS, APV I & II) and SID, for conventional and RNAV procedures;
Obstruction assessment, clearance, OCA/H, DA/DH or MDA/H, DA/DH and PDG/CG calculator;
Holding (for conventional and RNAV), base turn, procedure turn, DF turn, MSA, circling areas and protection areas builder;
ILS obstacle assessment surfaces (OAS), BASIC ILS surface builder and embedded CRM analysis;
Helicopter procedures (CAT H) included;
Flight procedure report builder including submission forms and SID, STAR Approach charts (via the optional add-on);
Superimposing of different types of procedures (SID/STAR IAP) and guidance systems is available for lateral and vertical separation analysis and airspace constraint analysis.
 AeroChart: automatically builds and maintains SID, STAR and Approach charts from the FPDAM project database. This can be done simply by selecting the relevant flight procedure, a preconfigured template and then running the symbolization process. New chart layouts can be created and background graphic information such as topography and terrain maps can be used.
SSA Encoder: allows SID, STAR and Approach procedures to be stored in the central AIS database for subsequent data transfer via ARINC files or other formats.
ASD Evo: allows the design and assessment of ICAO Annex 4, 14 and 15 surfaces with a full set of configurable parameters.
AeroReport: allows the creation of custom textual reports of the designed procedures using fully dedicated configurable templates.