A powerful AIM suite for structured static and dynamic aeronautical data management, translation and distribution
IAS, IDS AeroDB Suite, lies at the heart of IDS's integrated aeronautical information management (AIM) suite and supports AIM organizations in aeronautical data management. It provides a central aeronautical database (AeroDB) and a set of rule driven translation tools to import and export data. It supports the transition from AIS to AIM by providing structured static and dynamic aeronautical data management while maintaining the concept of time dependent data.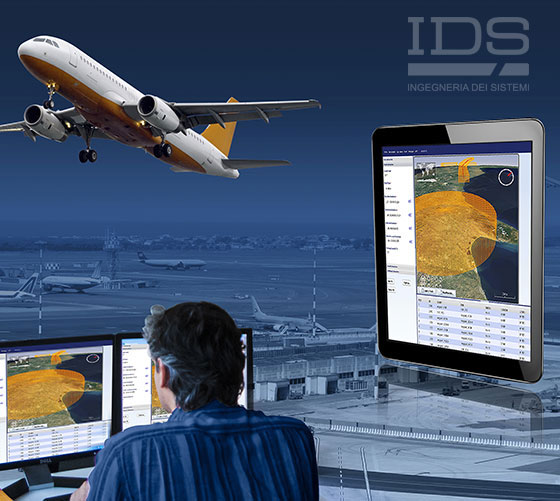 IAS is a set of software applications that allows data management in AeroDB and provides AIS providers with fast and safe methods of importing and exporting electronic aeronautical data to and from AeroDB as well as methods for the maintenance (extraction, updating and deletion) of aeronautical feature data and their attributes. It is compatible with EUROCONTROL's AICM/AIXM (4.5 & 5.1), ARINC 424, DAFIF and ICAO standards while rule driven tools allow the user to define rules to import or export any other data format. All data is digitally validated by a rule based data set validation engine and files can be compared to identify and therefore resolve any inconsistencies prior to generating fixed or merged output files.

Static & Dynamic aeronautical data
management, translation and distribution
IAS provides aeronautical data management and distribution (internal and external) in accordance with ADQ requirements. It is Oracle based and stores all the aeronautical data used for design and production activities such as flight procedure design, airspace design, publishing and charting.
The AeroDB stores production level data relevant to:
airports
procedures
routes
airspaces
navaids
waypoints
and all related features, including timesheets.
It is therefore the ideal solution for users of aeronautical data including:
Air navigation service providers
Civil aviation authorities
Air force agencies
Airports
Airlines
Aeronautical cartographic and mapping companies
A centralized, AIXM 5.1 based, extensible Aeronautical Database (AeroDB)
Full time dependency and data staging management
Metadata management
European AIS Database (EAD) interface and compatibility with EUROCONTROL's AICM/AIXM;
Data integrity control based on the CRC32Q algorithm
GIS engine for data visualization and analysis
Tabular and geographical interfaces for aeronautical data visualization and editing
Advanced and fully configurable validation engine for automatic validation of business rules
Full data change traceability and history management along with a user friendly and configurable reporting environment
Rule based validation engine for data sets
IAS is composed of the following modules:
Translators is a group of tools for the import and export of digital data files to or from AeroDB in any of the following formats:

AIXM 4.5 (snapshot\update)
AIXM 5.1 (baseline)
ARINC 424-19
ASCII (including CSV)
Custom XML or ASCII formats (rules based mapping definition)

Aerocatalog – a document repository which stores and catalogs documents, charts and templates
SpecMan – database structuring and maintenance tools which allow the customization of record or table schemas to meet the unique requirements of a user's aeronautical feature data format and layout
GFeaMan – Geographic Feature Manager provides aeronautical data management and presentation within a GIS environment
RepMan – Report Manager provides functionalities for the development and presentation of data reports and statistics

the PROuD project has received a Single European Sky Awards 2017 "special mention for performance and safety" during the World ATM Congress in Madrid!