PROuD Project Receives a Special Mention at the 2017 SES Awards
7th March 2017, Madrid Spain.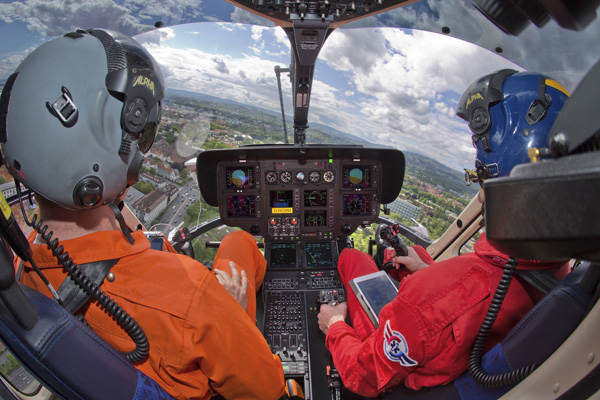 With great pleasure we announce that the PROuD project has received a Single European Sky Awards 2017 "special mention for performance and safety" during the World ATM Congress in Madrid!
For this large scale demonstration activity, IDS, with our Air Navigation Division Project Manager Carla Menciotti, acted as the consortium's coordinator and was in charge of the low-level helicopter IFR routes, and PBN approach and departure procedures designs. The PBN Rotorcraft Operations under Demonstration (PROuD) project, co-funded by the SESAR Joint Undertaking, worked on improving – with success – the flight operations of emergency medical/search and rescue helicopters in challenging weather conditions or environments. IDS congratulates all of the team for this superb achievement.
Video of the awards ceremony is available on the SESAR Joint Undertaking website.