IA-3 Colibrì a micro class vertical take-off unmanned aerial vehicle
The IA-3 Colibrì is a micro-class unmanned aerial vehicle (UAV) with a maximum take-off weight of up to 5.0 kg. The same carbon-fiber airframe structure can easily be configured to accommodate different configurations in accordance with specific mission requirements. It is a vertical take-off and landing (VTOL) UAV and is propelled by 4 brushless rotors.
The intrinsic versatility of the IA-3 Colibrì unmanned system allows a variety of applications to be satisfied with just a single platform, resulting in a more effective tool for professional users. Civilian users can use it for monitoring, inspections, surveys and photography.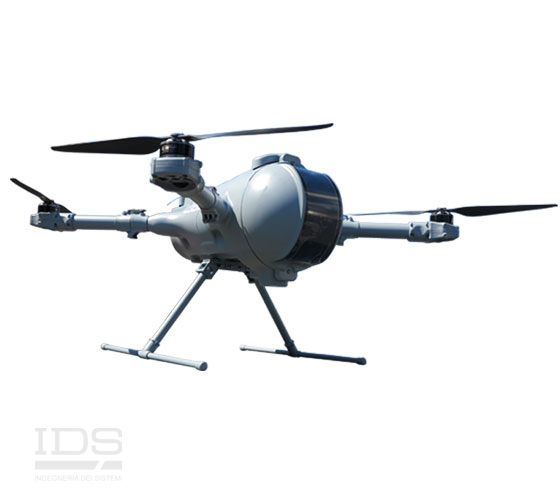 Structural design by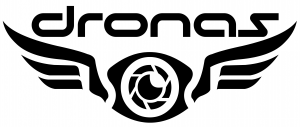 The fast, accurate and streamlined collection and real-time downlink of high quality aerial imagery and digital data, together with wide image processing options and the ability to reach the most inaccessible of places make the IA-3 Colibrì a perfectly-integrated end-to-end solution.
Monitoring & Inspection
Pipeline, Power Line, Power Plant, Infrastructure and Hazardous Area Inspections
Surveys & Photography
Environmental and Scientific surveys, Precision Agriculture, Photogrammetry and Aerial Mapping
Law Enforcement
Aerial Investigations, Pre-operation Visual Assessments, Crowd Control Forensic-oriented Audio, Video and Picture Capturing
GIS specialists will benefit from the ability to gather aerial imagery in a faster, more accurate, safer and more cost-effective manner than any other classic measurement methodology or technology, whether it be satellite-based, airborne, or ground-based. The data collected can be exploited for use in high resolution 2D maps, 3D maps, DTMs and GIS datasets.
The IA-3 Colibrì can also be used for search and rescue missions in urban environments as well as surveillance and reconnaissance by law enforcement agencies. In this field of security, the challenge today is to keep mobile threats under surveillance, whether they be individuals or organized groups.
It is highly desirable to maintain eyes and ears on the target in order to prevent and precisely counter potential criminal or terrorist acts. Data needs to be gathered in the field to plan counteractions and evidence needs to be collected and suspects to be followed. Small, silent and unnoticeable, the IA-3 Colibrì is capable of being an incisive force multiplier, decisive in the arena of tactical data gathering.
IA-3 Colibrì: Micro-class Unmanned Systems
Structural design by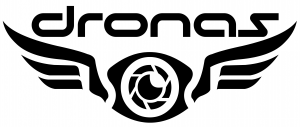 Dual Payloads
The IA-3 Colibrì's uniqueness is based on a specific design encompassing a variety of features such as dual payload options (frontal bay and belly mount) and the capabality of amphibious and underwater observation. In addition its modular airframe allows implementation of special features such as foldable arms and modular payload kits for custom applications.
The IA-3 Colibrì fuselage has been designed in two main sections, with the front section hosting the payload bay. This can be used for imaging devices (e.g. high-end imaging camera, video recorder with supporting equipment and storage area, gimbals, supporting devices for the downlink with wiring and computer systems) and probing systems as well as other sensors to be mounted on the RPAS.
The front payload bay is fully accessible by removing the transparent dome. The standard configuration implements a gimbal 3 axis mechanism with a Camera Full HD , 20,4 Mpx still pictures, with 30x opt. Zoom and 2x dig zoom mounted in the dome . Thermal Sensor (IP67) is Pivoting 100° and is mounted on the belly.
Long endurance
A lightweight carbon-fiber airframe structure together with powerful Li-On batteries and efficient rotors allow the IA-3 Colibrì to maximize the payload vs. endurance trade-off, assuring over 40 min continuous flight with 0.5 kg of onboard payload.
Autonomous operations
The IA-3 Colibrì's autopilot allows feature-enriched autonomous flight operations, such as: 3D map display, real-time flight monitoring, embedded flight simulation system, one key takeoff and return home abilities, click map & go mode, up to 50 editable waypoints, joystick / keyboard mode, automatic takeoff & landing.

Water resistant
Its water resistant design, combined with the tiltable sensor hosted in the frontal payload dome, allows both splash-down operations as well as underwater observation as a result of the embedded tiltable (+35/-90°) gimbal.
IA-3 Colibrì – TECHNICAL SHEET