IDS SatCom multi-band satellite systems provide reliable communication in all Satcom On The Move – SOTM operational conditions. The innovative satellite terminal design can be customized to meet specific aeronautical, naval, and terrain antenna requirements, and the extremely flexible architecture allows the user to switch between bands rapidly, safely, and remotely.
The increasing need for bandwidth is an inevitable consequence of the widespread use of high definition multispectral optical sensors, which results in the transfer of massive data flows to operational centers for operational data merging purposes.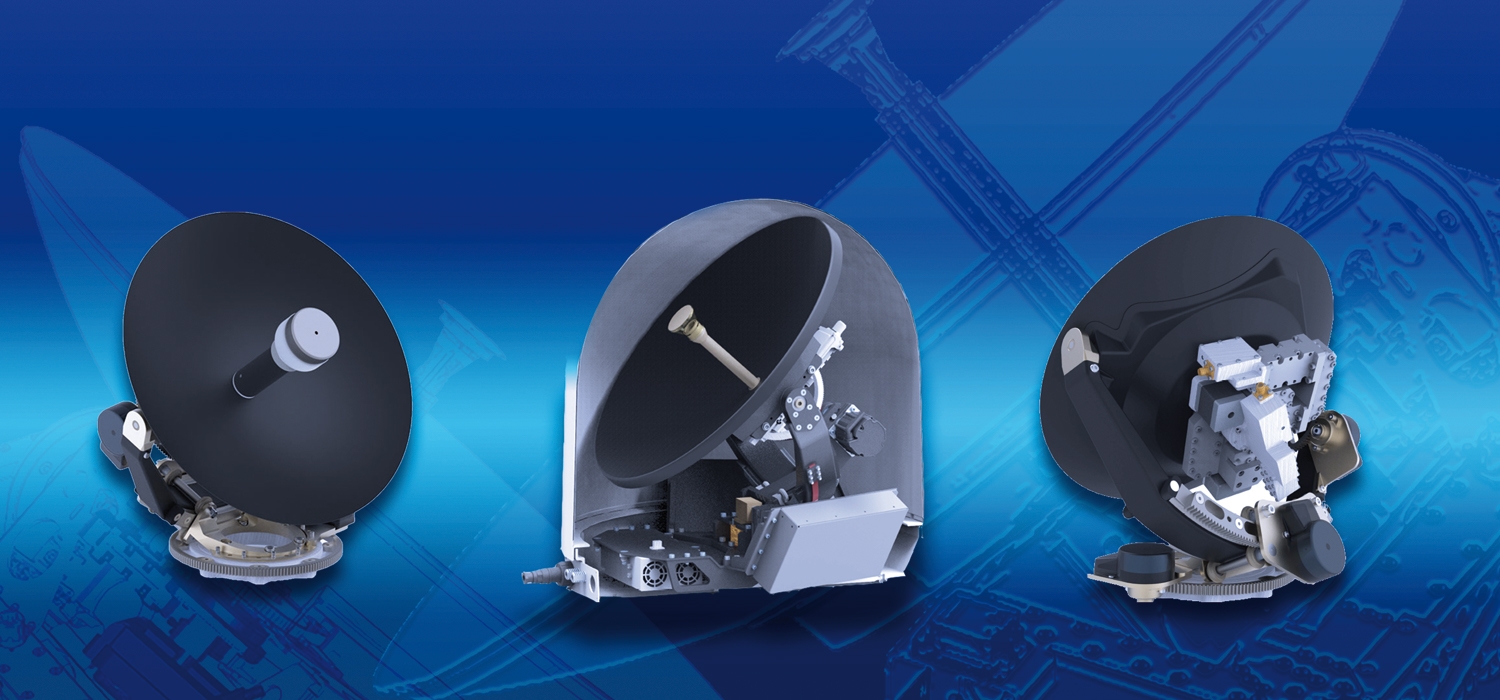 Use of Ka band (and future Q band) is the foreseeable choice in satellite communications, not only for the "naturally" wider bandwidth available, but also for better spectral efficiency, lower congestion, and lower cost (in the civil sector).
However, "traditional" bands are still used for their high reliability (X band) and worldwide diffusion (Ku band).
This is why IDS SatCom satellite systems have been designed to ensure continuity in satellite communications with the inclusion of X, Ku and Ka bands. Easy and rapid band selection through remote access to the system's software eliminates switchover time between one band and another.
Multi-band technology
with up to 3 integrated bands (civil/military X/Ku/extended Ka) and unrivalled RF operating efficiency, greater than or equal to the more common mono-band terminals on the on market.
Compact, lightweight, strong and silent
outstanding mechanical characteristics achieved through the miniaturization of the overall RF payload, the widespread use of structural carbon fiber, titanium and aeronautical alloys, and the smart coupling of brushless actuators to mechanical elements.
Tracking & control software operating
the self-driving mode on the individual platform's kinematic characteristics adapts to specific operating conditions without the need for external navigational reference sources.
Complete remote-control
the terminal's functions and telemetries can be interfaced to the platform CMS using SNMP and REST protocols, enabling fully integrated operations and automated collection of terminal status information.