SAND – SURFACE ADVANCED NAVAL DRONE
SAND platform was developed primarily aiming to address recursive or dangerous operational scenario where the employment of personnel can be safely and effectively replaced by use of unmanned/autonomous vessels.
The hull size and shape has been identified as a trade off to match the main operative requirement for the target configuration SAR (Search And Rescue).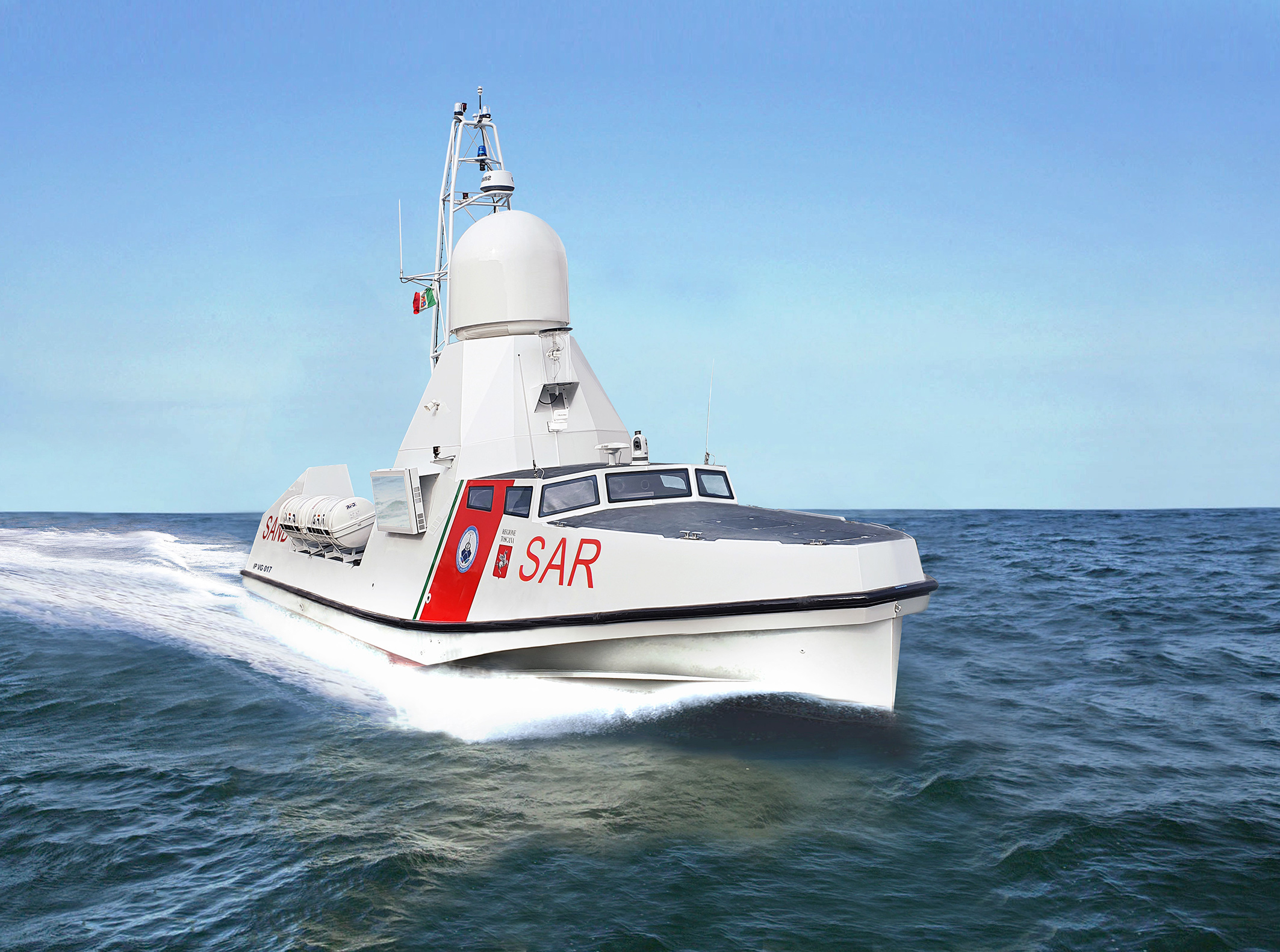 OPERATIVE SCENARIOS
Search and Rescue: search, identification and rescue of shipwrecked people in worst sea conditions;
Environment Monitoring: Search, detection and reporting of environmental impairment in marine or freshwater areas;
Hydrographic Service: Survey of water bodies and sea bottom, gathering relevant data and information such as current strength, tides, vortices and bottom profiles;
Cargo shuttle and support to medical services to and from off-shore platforms and islands;
Maritime Security: Surveillance above and below the surface in order to detect men and devices that may pose a threat to assets, infrastructures.
Equipped
Equipped with an Integrated Virtual Pilot system (including Collison Avoidance AI algorithms)
Configuration
SAR (Search & Rescue)
Scenario
Operated from an on-shore Ground Control Station (GCS) or a mother Ship
The hull was designed considering possible evolution and reconfiguration of the superstructures to accomplish different mission types, both for defense or civil related applications.
SAND SURFACE ADVANCED NAVAL DRONE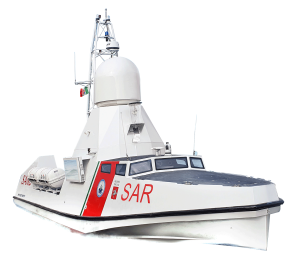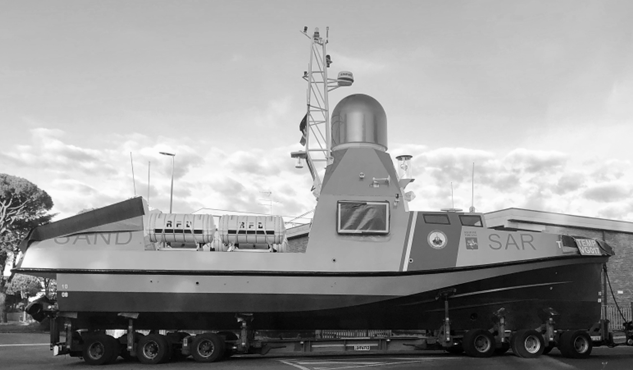 | Specifications | Values |
| --- | --- |
| Dimensions: | 16 mt |
| Max height: | max 8.7 m (28,5 ft) in operating condition |
| Min height: | min 3.7 m in road transport |
| Depth moulded: | 2,00 m |
| Full load displacement: | 25 t |
| Maximum Speed | 30 Kn |
| Endurance | 48 h at 12 Kn, 72 h at 8 Kn |
| Propulsion | 2 x Diesel Engine 588kW@2300rpm 2 x Waterjet |
| Design Category – RINa: | B – Offshore Navigation |
| Additional Class Notations – RINa: |  AUT-DAMS-SELF RIGHT-MARPOL C134 C164-SAF HEA- PMS |