Electromagnetic engineering is a vital component in a lot of modern technologies, from those found in the home, including the internet of things, to the most advanced naval and aerial military platforms, autonomous cars and spacecraft. It includes disciplines such as antenna and sensor design and measurement, radar cross section and infrared signature modeling and validation, and electromagnetic compatibility and interference, and smart materials.
Since IDS, an high tech integrated solutions services company, was first founded in 1980, with the mission of providing consulting services to the Italian MOD for the verification of electromagnetic performance and the optimization of ship combat systems (from the HF component to the radar and satellite components), services and solutions in electromagnetic engineering have been a core part of IDS's offer.
In order to accomplish this, IDS developed its own software tools, which eventually led to the Galileo Suite, to perform numerical modeling of antennas and platforms, becoming one of the first companies in the world to do so. These tools, which had initially been developed to aid in providing consulting services, evolved over time in terms of both capabilities and application fields, until they were ready to be released on to the market for computer aided engineering (CAE).
This modeling software has since been augmented by a range of electromagnetic measurement systems as well as capabilities for the design and manufacture of electromagnetic devices in ranges from kHz to tens of GHz. This experience and expertise, enables IDS to offer a unique, integrated 3 pillar approach, especially suited to fulfilling challenging industrial requirements, that combines:
Consulting services
+
Measurement systems
+
Modeling software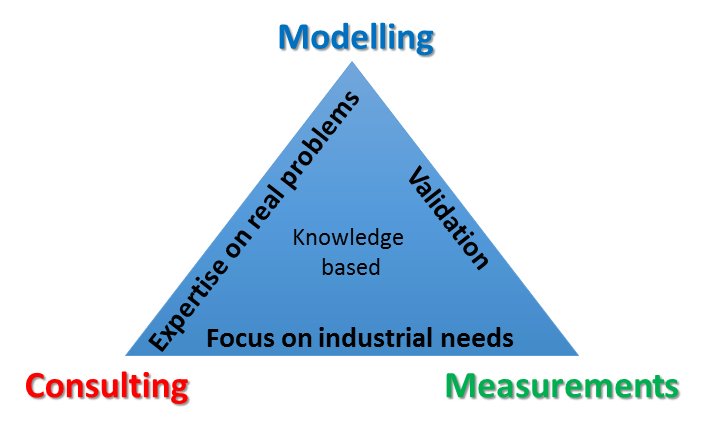 It allows IDS to provide well-proven solutions that have been tailored to complex problems and designed for industrial applications.