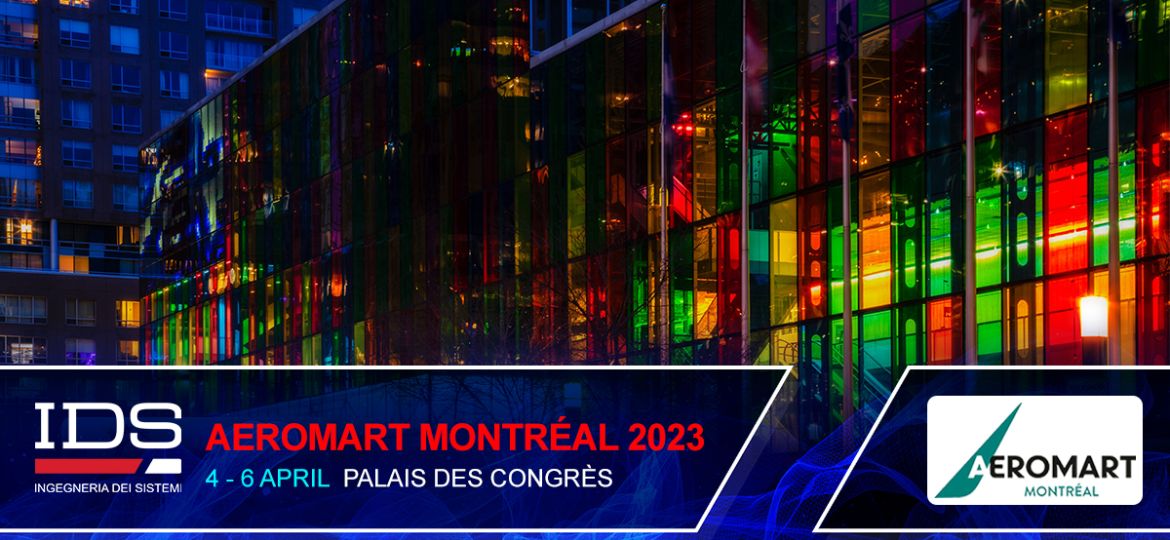 We take part in Aeromart Montréal 2023
IDS, a Fincantieri NexTech company, will be attending the 8th edition of Aeromart Montréal, at the Palais des Congrès from 4th to 6th of April, 2023.
We looks forward to showcasing our full advanced range of ElectroMagnetic Engineering – EME products and services, CAE tools and measurement solutions. At Aeromart we will show our "3 Pillars" electromagnetic technology approach:
Consulting/Engineering competence;
Physical Testing and Measuring systems;
Electromagnetic modelling.
We offer a unique approach to EM Engineering which integrates into an optimized process the synergies between virtual testing, via EM modelling and simulation, and physical testing/verification, through electromagnetic measurement.
Aeromart Montreal is a flagship event in the aerospace industry, known for attracting international buyers from across the supply chain.
Come and discover the latest innovative solutions and technologies at our booth #210.