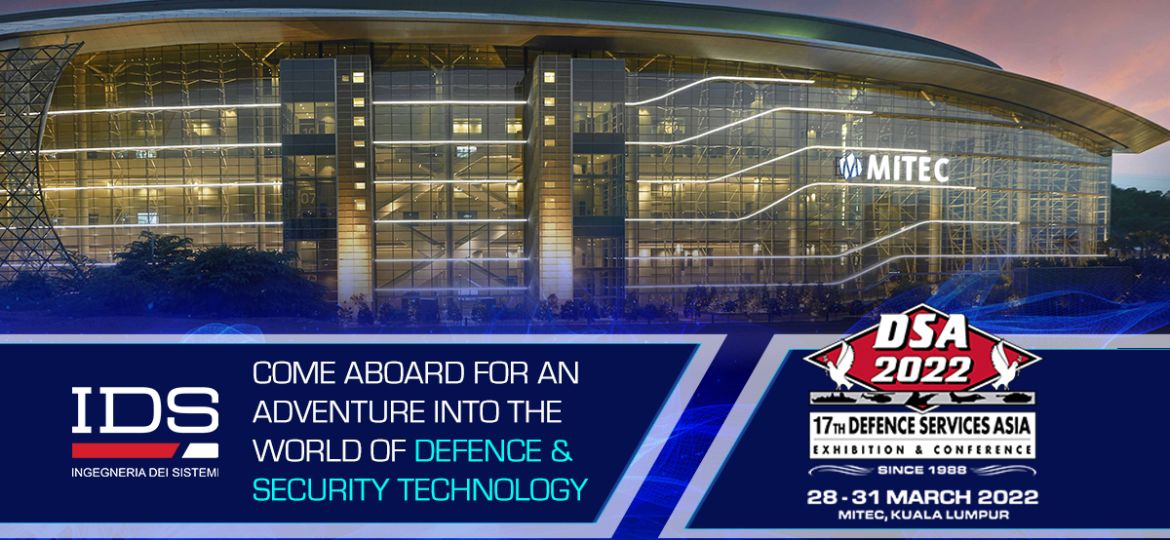 DSA 2022: come aboard for an adventure into the world of Defence & Security technology
IDS, a Fincantieri Nextech company, are pleased to invite you to Defence Services Asia – DSA 2022, from 28 to 31 March 2022, at the Malaysia International Trade and Exhibition Centre – MITEC in Kuala Lumpur.
If you would like to discovery how our capabilities can be best applied to any challenges that may exist in the defence and homeland security fields, we welcome you to meet with us, together with Fincantieri Nextech, at Fincantieri stand 7094, Hall 7.
The 17th edition of DSA promises to be yet another high-profile showcase of some of the world's most sophisticated hardware & electronic warfare in land, air, sea & cyber domains, border protection, citizen identification, artificial intelligence, battlefield healthcare products/technology, training & simulation systems and police and homeland security peripherals and critical asset protection system.
Discover more at our booth and for more information on the event please visit the DSA 2022 website.