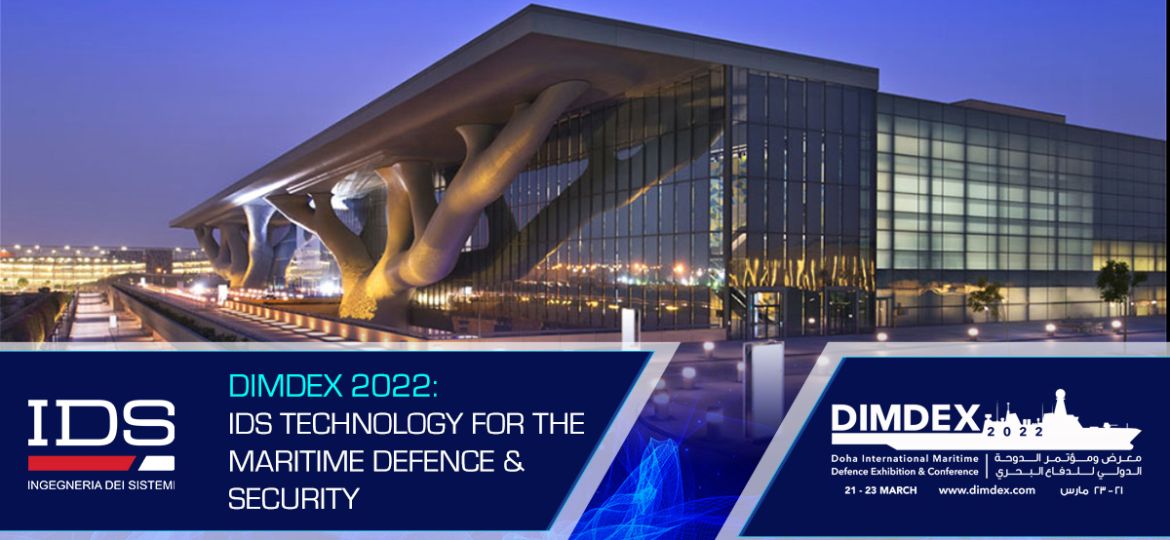 DIMDEX: IDS Technology for the Maritime Security and Defence sector
IDS, a Fincantieri Nextech company, will present its range of remotely piloted systems and Defence & Safety solutions at the Doha International Maritime Defence Exhibition and Conference – DIMDEX 2022, the foremost event in the maritime Defence and Security industry, to be held over three days, from 21 to 23 March, at the Qatar National Convention Centre – QNCC in Qatar.
At DIMDEX 2022, IDS will also introduce the iRIDE Counter-UAVs, a customizable, deeply-integrated multi-layer system aimed at detecting, tracking, recognizing, classifying and neutralizing heterogeneous Class-I Low, Slow and Small – LSS flying drones, undetectable by conventional air surveillance technology.
Meet us, together with Fincantieri Nextech, at the Fincantieri stand (booth 111 hall 4) and discover how we can support the maritime sector for security issues such as future military and non-military technological developments of unmanned platforms.