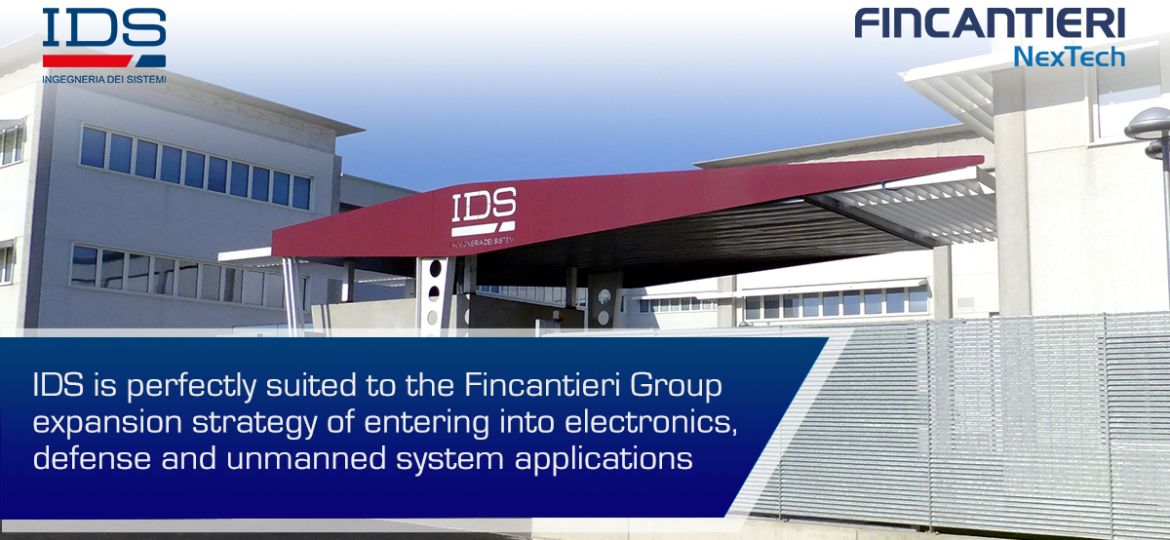 Fincantieri acquires IDS Group through Fincantieri Nextech
IDS Ingegneria dei Sistemi SpA is now part of Fincantieri, through its subsidiary Fincantieri Nextech.
As an experienced engineering and systems technology company providing research, innovation and products in Electromagnetic Engineering, Satellite Communications, Unmanned Systems and Radar fields, IDS is perfectly suited to the Fincantieri Group expansion strategy of entering into electronics, defense and unmanned system applications. Moreover, the international footprint of IDS offers the group a platform to further develop business worldwide.
Fincantieri Nextech is a company of all-Italian excellence that offers cutting-edge products and services in various fields: electronics, advanced systems, Integrated Logistics Support, IT and cybersecurity, along with the opportunity to apply its well established skills in engineering and experimentation, research and development to transversal activities. The company has unique and distinctive expertise in the fields of electronic and electro-optic systems, automation systems, ICT solutions, physical and logical security, digital engineering, integrated product support and simulation solutions, including technologies to support the monitoring and security of important infrastructure networks.