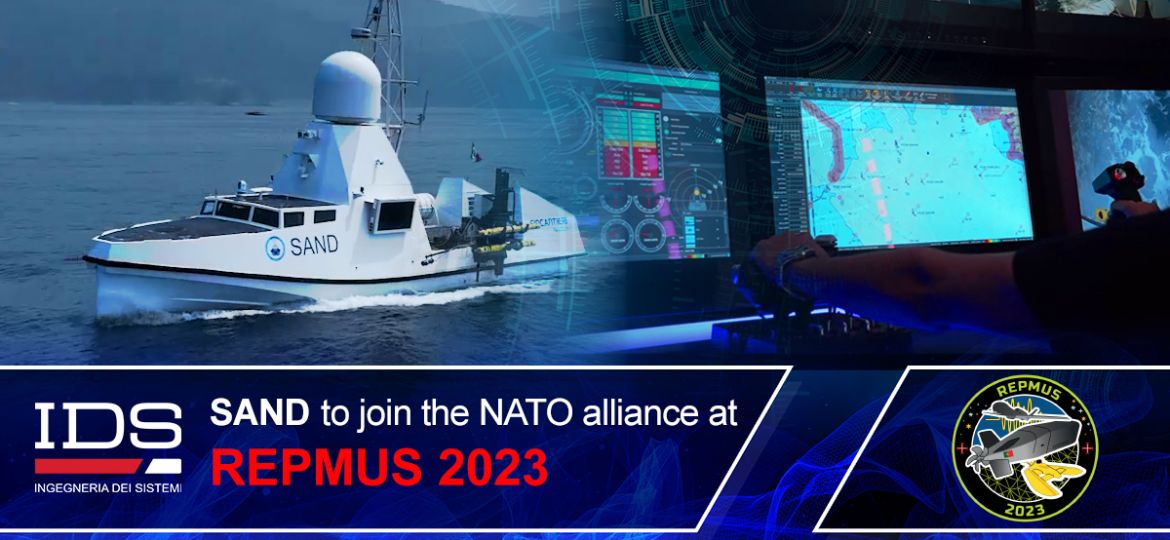 SAND to join the NATO alliance at RepMUS '23
The underwater domain is a new future in which Fincantieri Group will be an accelerator and catalyst for marine technologies.
Fighting under and on the sea surface requires the deployment of considerable capacities, and system interoperability can sometimes meet its limits. To reduce risks and increase survivability, safety and security, IDS, together with Fincantieri NexTech, are testing its new Surface Advanced Naval Drone – SAND, together with the latest development in the field of UMS – Unmanned Management System at the upcoming NATO Robotic Experimentation and Prototyping augmented by Maritime Unmanned Systems – REPMUS 2023 in Portugal.
REPMUS provides IDS with an opportunity to test SAND USV's capabilities and interoperability with manned and unmanned vessels in a realistic environment coordinated by our UMS, and demonstrate our unmanned technologies to potential NATO and partner countries, NATO Centres of Excellence, and to NATO STO Centre for Maritime Research and Experimentation – CMRE.
The successful testing of the SAND USV and our UMS at REPMUS is a major milestone for IDS and will demonstrate SAND's potential to be a valuable asset to navies and other Defence entities.