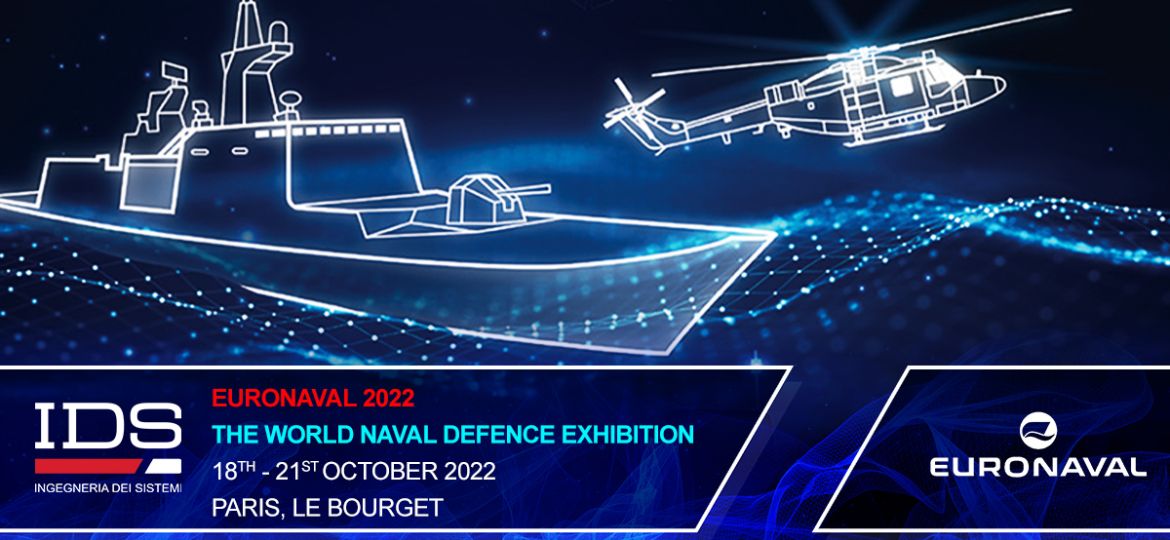 IDS will be at Euronaval 2022, from 18 to 21 October
IDS, a Fincantieri NexTech company, are pleased to invite you to Euronaval, the largest and longest-running international exhibition dedicated exclusively to the naval defence and maritime security industry, that will take place in Paris Le Bourget Exhibition Centre – France, from 18th to 21st October 2022
If you want to know anything more about our range of cutting-edge technologies and discover how we can support the maritime sector for security issues such as future military and non-military technological developments of unmanned platforms, please meet the IDS team, together with Fincantieri NexTech Spa at the Fincantieri stand (Hall 2A Booth J145/L144),
Like the last 50 years, all the naval defence industrialists and major decision makers and commanders of military and state navies will meet at Euronaval to exchange ideas, discover the latest innovations and prepare the future of their navies. Euronaval is the major meeting place for all countries interested in protecting their maritime environments and in security at sea and from the sea.
The entire naval community meets at Euronaval to showcase the latest innovations and prepare for the future of navies and administrations operating at sea.