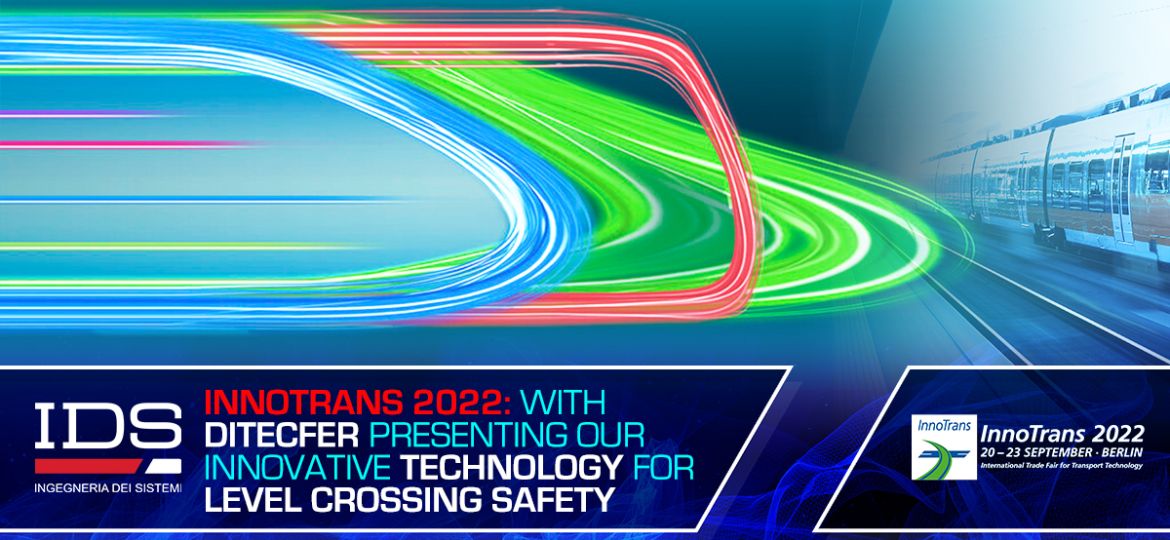 InnoTrans: IDS Rail Technology solutions to improve safety
How can our latest Rail Technology solutions help improve safety and reduce operational costs at Level Crossings? IDS, a Fincantieri NexTech company, will discuss these topics at InnoTrans, 20th – 23th September 2022 at the Messe Berlin exhibition grounds in Berlin, Germany.
At InnoTrans 2022, together with DITECFER – District for Rail Technologies, High Speed, Networks' Safety and Security Consortium, we will present our innovative technology for Level Crossings Safety consisting of SIL-4 radar, for detection and reporting of targets of interest, moving or stationary.
Discover more at DITECFER stand (Hall 9 Booth 251) and for more information on the event please visit the InnoTrans website.