Level Crossing Safety: IDS attends the SafeRail Congress 2019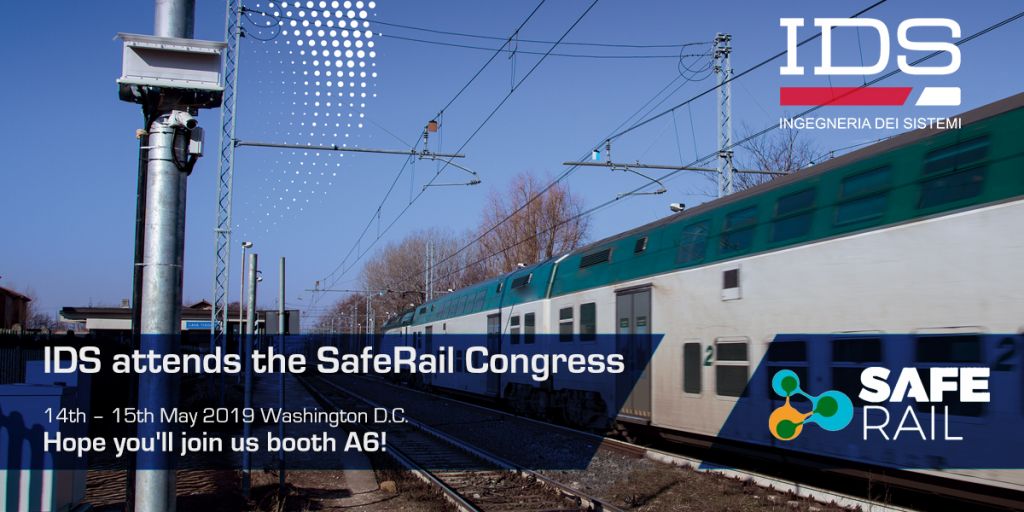 How can our Rail Technology solutions help improve safety and reduce operational costs at Level Crossings? We'll discuss these topics at the SafeRail Congress, 14th – 15th May 2019 in Georgetown University Hotel and Conference Center, Washington D.C.
At SafeRail Congress19, booth A6, we will present our innovative technology for Level Crossings Safety consisting of SIL-4 radar, for detection and reporting of all objects, moving or stationary.
The SafeRail Congress is a forum for railroads, transit agencies and solution providers to collaboratively work together to create efficient, secure and reliable networks.