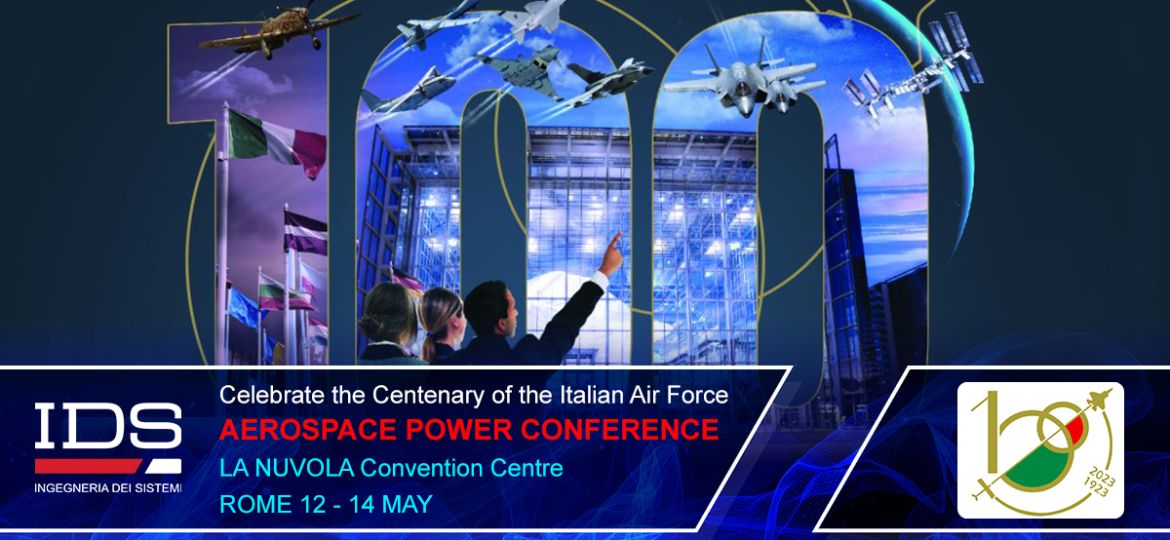 Meet us at Aerospace Power Conference
IDS, a Fincantieri NexTech company, will celebrate the Centenary of the Italian Air Force at the Aerospace Power Conference, at the 'La Nuvola' Convention Centre, from 12 to 14 May 2023 in Rome.
The event will bring together selected military and civil guests with over 1,500 participants from around the world from academic, commercial, industrial and governmental organisations. In addition, the Aerospace Power Conference will feature an aerospace exhibition designed to offer exhibitors and visitors unprecedented learning and sharing opportunities.
The main objective is to provide an unrivalled platform for the aerospace and defence community to share insights, make connections and forge new relationships.
Come and discover our complete range of Satellite Terminal and ElectroMagnetic Engineering – EME products and services, CAE tools and measurement solutions for the Aerospace and Defence field.
We look forward to seeing you at our stand.