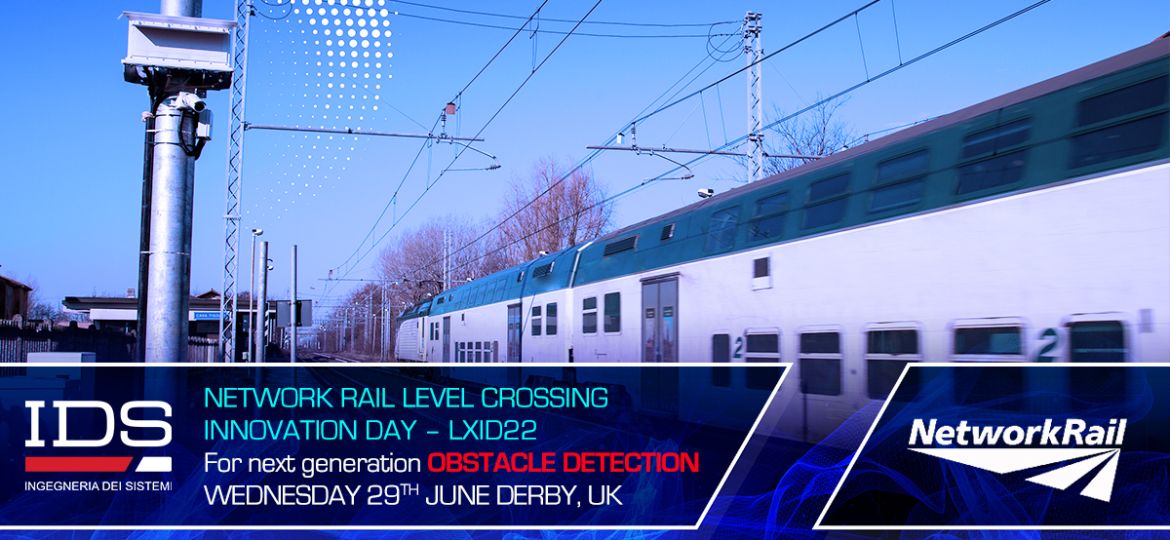 IDS will be at Network Rail Level Crossing innovation Day 2022
IDS, a Fincantieri Nextech company, is pleased to announce that it will attend at "Network Rail Level Crossing innovation Day – LXID22" taking place in Derby on Wednesday 29th June.
We will be supporting Network Rail in their product launch of the next generation Obstacle Detection – OD equipment.
The exhibition of over 60 different exhibitors is being hosted by the National Level Crossing Programme Management Office – NLX PMO to showcase innovative products and services related to the development and delivery of level crossings and get the level crossing community talking about innovation.
For more information on IDS's products and technology for railway safety please contact us.