Simcenter Conference – Europe: come aboard for an adventure into the world of EME technology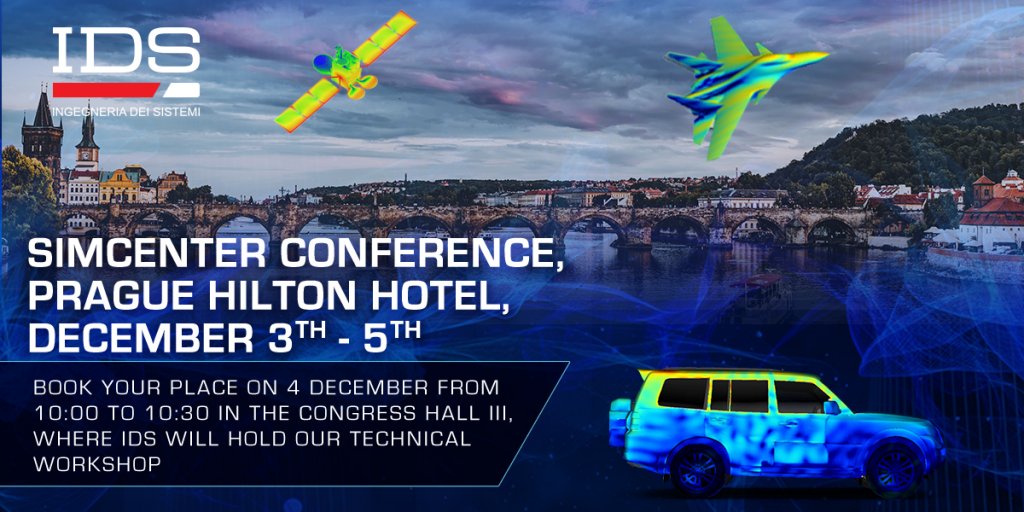 IDS are pleased to invite you to Simcenter Conference – Europe in Prague, from 3rd to 5th December 2018.
If you would like to discovery how our capabilities can be best applied to any challenges that may exist in the ElectroMagnetic Engineering – EME field, we welcome you to meet with us at the IDS stand.
In addition, on 4 December from 10:00 to 10:30 in Congress Hall III, there will be our technical workshop "A modelling approach to HIRF (High-Intensity Radiated Field) in support of aircraft certification".
The Simcenter Conference is a three-day event that contains over 100 presentations bringing together subject matter experts on simulation, test and design while exploring an industry themed agenda.
Together we will explore how simulation and testing are contributing to the realization of the Digital Twin, and examine how adopting a holistic approach to predictive engineering analytics is essential in developing innovative customer focused solutions that will meet and exceed expectations.
Discover more at Siemens PLM Software, 2018 Simcenter Conference – Europe