IDS: SESAR Solution 03a-09 Validation Exercise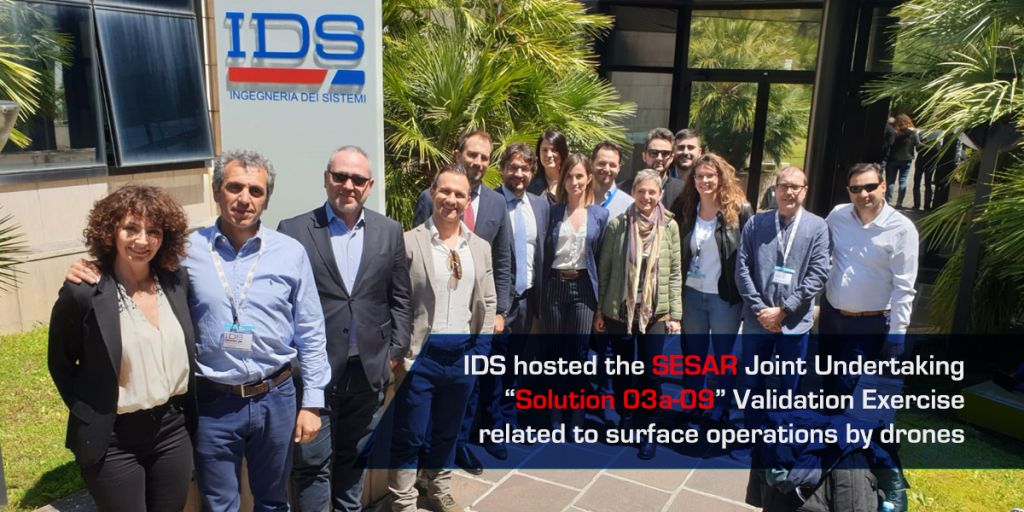 The Rome office of IDS has just hosted the  SESAR Joint Undertaking "Solution 03a-09" validation exercise for surface operations by Remotely Piloted Aircraft Systems – RPAS (https://www.sesarju.eu/sesar-solutions/surface-operations-remotely-piloted-aircraft-systems-rpas).
SESAR Solution 03a-09 will facilitate RPAS operations at airports and their integration into an environment currently dominated by manned aviation.
The real time simulation was focused on integrating big drones into a non-segregated Italian airport environment using the IDS simulation environment.
Operations were carried out in a mixed mode considering both RPAS and manned traffic.
Air traffic controllers and remote pilots joined real time simulations using the IDS Test Bed for A-SMGCS 3D (TBA3D) and a Ground Control Station – GCS, working in a realistic operational environment.
Special emphasis was given to assessing the impact of latency in communication and Command & Control – C2 links to satellite-link (BRLOS operations).  An assessment was also made of the use of contingency procedures designed for RPAS in the case of loss of C2 link and loss of communication.
The validation exercise concluded with an Open Day involving the solution stakeholders to enable sharing of results with the SESAR Joint Undertaking community.