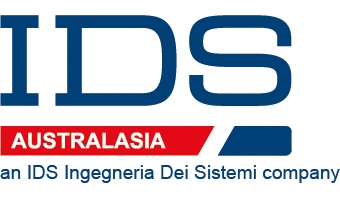 IDS Australasia Pty Ltd is based in Brisbane and also has a presence in Canberra, Melbourne and Perth. The company handles business in New Zealand and Papua New Guinea as well as in Australia.
The company's primary area of current activity is air navigation. Activity in the field covers systems supply, systems support and flight procedure design services.
Clients in the sector include Air Services Australia (ASA), Royal Australian Air Force (RAAF) and Papua New Guinea Air Services.
For ASA, IDS has provided a full range of AIM systems and is providing a range of support services.
For RAAF, the company has provided AIM systems, dedicated software development and continuing technical support services over a number of years.
Quick link to the other
IDS Subsidiaries:
A particular capability that IDS Australasia possesses is as a Civil Aviation Safety Authority (CASA) approved supplier of flight procedure designs. This service has been provided to a variety of Australian organizations and airports, and, in particular, the company is developing a comprehensive portfolio of procedures on behalf of PNG Air Services under a recently awarded international contract.
The company has extensive experience in the mining industry which is a major sector in the Australian economy. IDS Australasia will continue to address particular attention to this area wherever this fits with the technical capabilities the company employs.
IDS Australasia supports the full range of products and capabilities IDS offers. Within this range, beyond the specialist activities in air navigation, the company offers capabilities in unmanned traffic management (UTM), unmanned aerial vehicles (UAVs) for specialist applications and radars for homeland security and defense roles. Further, in collaboration with other group companies, IDS Australasia is preparing to transfer technology, and develop locally activities, in electromagnetic (EM) analysis for Australia's very significant program for the development of new warships.
UAVs are a particular area of expertise. IDS Australasia offers systems for police requirements as well as other specialized vehicles for use in the safety and protection sectors. This includes radar-based systems for the detection and location of unauthorized UAVs, an area that IDS Australasia has developed specific local emphasis and capability. IDS's systems for UTM offer advanced capability in relation to current systems in the field and IDS Australasia is actively developing its role in that sector. Finally there is great scope for UAVs combined with related systems in the field of smart agriculture. IDS Australasia is developing systems which combine the company's capabilities to enable effective offerings in this area.
Download Brochure
Click here to download the IDS G-Farm brochure.
IDS Australasia: Headquarters