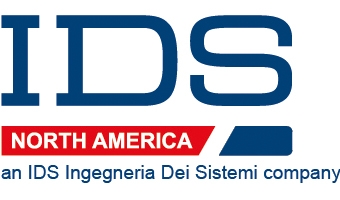 IDS North America Ltd is the largest of IDS's subsidiaries. Based in Canada, with offices in Kanata (Ottawa) and Montreal, the company also handles activities in the United States, Central America, the Caribbean and some parts of Eastern Europe and Africa.
IDS North America offers the whole range of IDS capabilities but its main current source of revenue is the air navigation sector. A second area of major emphasis is the assembly and manufacturing facility being set up in Canada for the supply of specialist antennas and satellite terminals meeting the needs of high technology market sectors with advanced requirements.
Quick link to the other
IDS Subsidiaries:
In the air traffic management (ATM) and airports sector, IDS North America has major three lines of activity. Firstly, IDS North America provides flight procedure design services to a significant range of clients in Canada and elsewhere, with the Canadian air navigation service provider (ANSP) NAV CANADA being the largest single client for these services. IDS develops the major part of the flight procedures supplied by NAV CANADA.
Secondly, IDS North America provides the full range of IDS's AIM products together with related services to clients throughout its market area.
Thirdly, IDS North America has a systems development group which provides development and full support to a number of the company's worldwide products and provides one of the centers of excellence within the IDS group. The products supported are handled by IDS throughout the world.
Of particular interest is the development of an air traffic flow management (ATFM) system, where IDS personnel, working out of both Rome and the Canadian facility in Kanata, Ottawa, are developing a state of the art system with the collaboration of NAV CANADA.
The company's antenna factory is aimed at meeting the demand for specialist antennas for satellite communications, in particular relating to communications from aircraft and unmanned aerial vehicles (UAVs). IDS has developed world-leading designs and the factory and the related local capabilities are planned to enable full exploitation of the window of opportunity that this market lead offers.
IDS North America is also addressing opportunities relating to IDS's railway safety and radar systems, UAVs, unmanned traffic management (UTM) and EM analysis for navy ships.
IDS North America: Our Offices