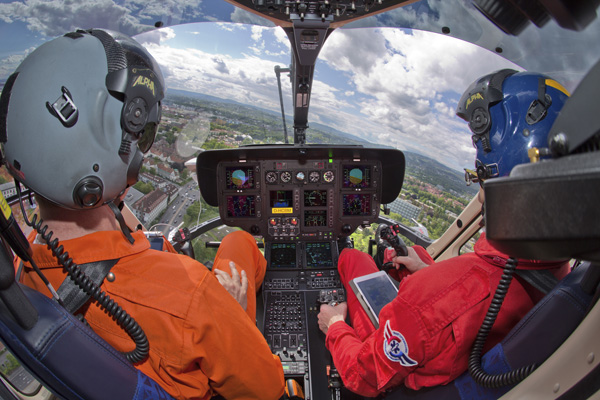 6th October, 2014 – The PBN Rotorcraft Operations under Demonstration (PROuD) Project Kick Off Meeting, held via teleconference with the participation of all PROuD partners and SESAR Joint Undertaking project manager, marks the "T0" point of the project's execution phase.
PROuD within SESAR
PROuD is one of the 15 Large Scale Demonstration projects that have been selected for co-financing by the SESAR JU (SJU), which coordinates the SESAR (Single European Sky ATM Research) programme.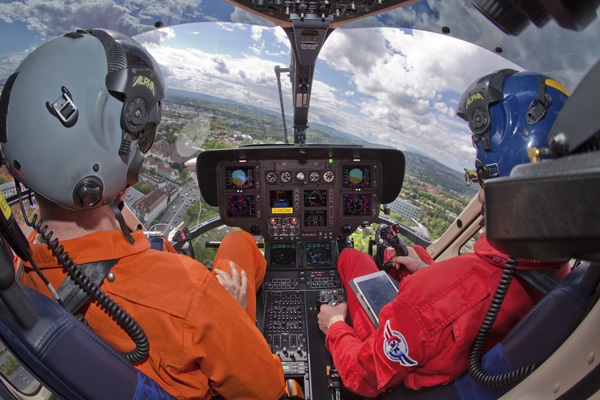 The Project answers to the Lot 2 requirements of the SJU Call for Proposal for Large Scale Demonstration activities to be executed in the timeframe 2014-2016, dedicated to "Precision Arrival and Departure Procedures" bringing safety and economic improvements to small size airports and heliports already applying or implementing satellite rotorcraft operations.
PROuD will provide results that have the ambition of representing a reference for rotorcraft operators, paving the way for further operational campaigns and for the deployment in other European scenarios of the relevant SESAR demonstrated change. In relation to the ATM Master Plan, the demonstration foreseen in the project will cover the "Approach Procedures with vertical guidance" area.
The project is expected to give a very important contribution to the pre-operational implementation of precision arrival and departure helicopter procedures for small/medium size non-IFR airports/heliports and, hence, provide beneficial input to the relevant regulation for Europe.
Scope and objectives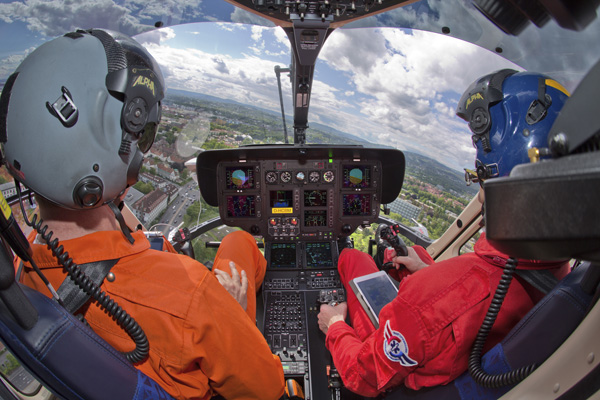 The purpose of the project is to demonstrate how the introduction of satellite based procedures designed specifically for helicopters can improve operations in European scenarios, which can be particularly challenging for weather conditions, visibility limitations or geographical configuration.
In particular, PROuD aims at enhancing rotorcraft operations, principally for HEMS (Helicopter Emergency Medical Service) flights, including Search and Rescue missions.
Activities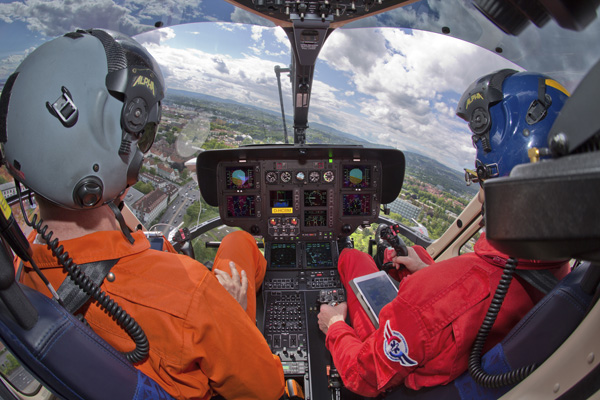 The project will start with the design of dedicated PBN procedures for approach, arrival, departure and connection to low-level IFR routes and their validation through dedicated flights.
Two campaigns for a total of 80 flight tests will then be conducted, in Switzerland and Norway, with a view to demonstrating improved safety, efficiency, availability, accessibility and weather resilience during the missions.
Routes and procedures flown in the PROuD live trials are on the path to become operational after the demonstration finishes.
PROuD Consortium
IDS Ingegneria Dei Sistemi S.p.A. acts as Consortium coordinator. IDS is responsible for the Project Management. From the technical point of view, IDS will take care of the helicopter RNP procedures, exploiting its experience in flight procedure design. Indeed, IDS service department received in 2012 the endorsement in Flight Procedure Design Organization by ICAO.
Swiss Air-Rescue (Rega) entire AgustaWestland AW109SP helicopter fleet is capable and certified to perform LPV procedures. Rega is taking the role of the HEMS Operator. Rega takes care of the ground- and flight procedure validation, the avionics DB preparation in close collaboration with Jeppesen, and when necessary request the permit to fly with assistance of its own Part 21 DOA, plan and execute the flight campaign and support the flight data collection with the access to the dedicated helicopter flight inspection kit.
Norsk Luftambulanse (NLA) is a HEMS rotorcraft operator in Norway since 1978. Today they operate 9 helicopters on a state financed contract, as a part of the Norwegian health care system. NLA was the first European operator introducing PINS approaches as part of an IFR-philosophy. Approximately 10% of all missions are flown in IMC conditions. They just started operation of three HEMS bases in Denmark.
Skyguide, as the Swiss Air Navigation Services Provider, provides ANS expertise in the domains of PANS-OPS procedures design and validation, CNS engineering, ATM expertise. safety assessment of ATM aspects and air traffic control.
Deep Blue is an Italian research and consultancy company bringing in the project the long term experience on safety, performance analysis and dissemination proven also through the involvement in the SESAR Programme on these transversal areas. Deep Blue (DBL) is responsible for communication management and for the planning and execution of human performance and safety assessment. Moreover, DBL will lead the tasks assigned to data analysis and reporting.
Project duration
The PROuD Agreement has been signed 19th September 2014 and the project is expected to run until August 2016.
Between now and 2016, LSD projects will unite the skills and innovative capabilities of a wide range ATM stakeholders from across Europe in order to test SESAR solutions in a variety of real operational environments.
About SESAR
The SESAR programme is the technological and operational pillar of the Single European Sky (SES) initiative. The aim of SESAR is to overcome fragmentation of the ATM system and deliver advanced technological and operational solutions with a view to bringing Europe's ATM into the 21st century.
SESAR is managed by the SESAR JU which coordinates and concentrates all relevant research and development efforts on ATM with a view to harmonising industrial implementation. With almost 3,000 experts in Europe and beyond working together, SESAR is already bringing operational solutions to ATM systems; increasing operability, traffic predictability, flexibility, safety and cost efficiency, while reducing fuel consumption, CO2 emission. Research and innovation are ongoing and deployment by industry is on its way.
The SESAR JU was founded by the European Union, EUROCONTROL, and has 15 member companies: AENA, Airbus, Alenia Aermacchi, DFS, DSNA, ENAV, Frequentis, Honeywell, Indra, NATMIG, NATS (En Route) Limited, NORACON, SEAC, SELEX ES and Thales. A total of 70 companies are participating in SESAR, including members, associate partners, and their affiliates and sub-contractors.